Bar - Gelateria Carillon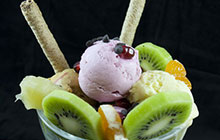 Il Bar Gelateria Carillon apre alle 7:30 di mattina ed è il luogo ideale dove fare una buona colazione all'italiana
Durante il pomeriggio è possibile gustare ottimi panini e piatti freddi e caldi fatti al momento
Il gelato è di produzione artigianale, il Carillon vanta una notevole scelta di coppe gelato.
E' possibile fermarsi per un aperitivo prima di cena preparato direttamente dal Proprietario Nando.
Bar - Ice Cream Shop Carillon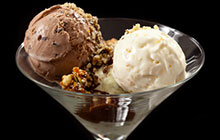 The Carillon Bar Gelateria opens at 7:30 am and is the ideal place to have a good Italian breakfast                             
During the afternoon you can enjoy excellent sandwiches or hot and cold dishes homemade.                             
The ice cream is handcrafted, the Carillon boasts a remarkable choice of ice cream cups.                             
You can stop for an aperitif before dinner prepared directly by the owner Nando. p>
We spend a coupple of days in Bellagio in April and We found at Carillon excellent cuisine, frendly stuff, suitable prices. I highly recommend this restaurant . enjoi your meal!! Goghi Tripadvisor
Abbiamo cenato in questo ristorante/pizzeria per due sere consecutive: ambiente piacevole, proprietari molto gentili che dimostrano passione per il loro lavoro e personale molto disponibile... Abbiamo mangiato pietanze cucinate con cura e con ingredienti di ottima qualità Revilo Tripadvisor.
We stayed in Bellagio in June and I know it sounds strange, but we ate here every night for dinner. We experienced many other restaurants throughout the village for lunch but at night it was Carillon. Close proximity to the ferry and wonderful people who knew us on a first name basis. Food was excellent as well as gellato! Very friendly owners.Pam Tripadvisor