La Pizzeria Carillon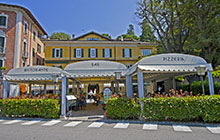 La Pizzeria Carillon è l'unica pizzeria a Bellagio fronte lago.
Le mani esperte del nostro piazzaiolo hanno reso il Carillon una delle migliori pizzerie di tutto il paese.
Come da tradizione la vera pizza viene cucinata nel forno a legna, pizze classiche, pizze farcite, calzoni ripieni, pizze bianche con prosciutto
Il Carillon vanta un ampio assortimento di pizze dalle più classiche alle pizze meno tradizionali.
The Carillon Pizzeria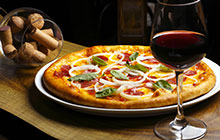 The Pizzeria Carillon is the only pizzeria in Bellagio lakefront. Expert hands of our piazzaiolo have made the Carillon one of the best pizzerias in the country.                             
As per tradition, the real pizza is cooked in a wood oven, classic pizzas, stuffed pizzas, calzones, stuffed white pizza with ham                             
The Carillon has a wide selection of pizzas from the classic to less traditional pizzas. p>
We spend a coupple of days in Bellagio in April and We found at Carillon excellent cuisine, frendly stuff, suitable prices. I highly recommend this restaurant . enjoi your meal!! Goghi Tripadvisor
Abbiamo cenato in questo ristorante/pizzeria per due sere consecutive: ambiente piacevole, proprietari molto gentili che dimostrano passione per il loro lavoro e personale molto disponibile... Abbiamo mangiato pietanze cucinate con cura e con ingredienti di ottima qualità Revilo Tripadvisor.
We stayed in Bellagio in June and I know it sounds strange, but we ate here every night for dinner. We experienced many other restaurants throughout the village for lunch but at night it was Carillon. Close proximity to the ferry and wonderful people who knew us on a first name basis. Food was excellent as well as gellato! Very friendly owners.Pam Tripadvisor