Il ristorante Carillon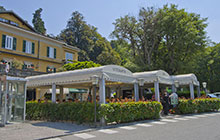 Il Ristorante Carillon propone un ricco menù con specialità a base di pesce di lago che sono in grado di soddisfare i palati più esigenti.
Eleganza e raffinatezza sono caratteristiche che non vengono mai trascurate.
La cucina ofre un ampia selezione di piatti della cucina classica italiana rispettanto le tradizioni locali.
Il luogo ideale per un pranzo veloce oppure una cenetta romantica fronte lago.
The Carillon Restaurant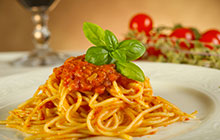 The Carillon Restaurant serves a varied menu with dishes based on fish from the lake that are able to satisfy the most demanding palates.
Elegance and sophistication are characteristics that are never neglected.
The kitchen benefits from a very wide selection of classic Italian cuisine rispettanto local traditions.
The ideal place for a quick lunch or a romantic dinner overlooking the lake.
We spend a coupple of days in Bellagio in April and We found at Carillon excellent cuisine, frendly stuff, suitable prices. I highly recommend this restaurant . enjoi your meal!! Goghi Tripadvisor
Abbiamo cenato in questo ristorante/pizzeria per due sere consecutive: ambiente piacevole, proprietari molto gentili che dimostrano passione per il loro lavoro e personale molto disponibile... Abbiamo mangiato pietanze cucinate con cura e con ingredienti di ottima qualità Revilo Tripadvisor.
We stayed in Bellagio in June and I know it sounds strange, but we ate here every night for dinner. We experienced many other restaurants throughout the village for lunch but at night it was Carillon. Close proximity to the ferry and wonderful people who knew us on a first name basis. Food was excellent as well as gellato! Very friendly owners.Pam Tripadvisor